There Are Painted Ferns And then there are
really
Painted Ferns.
This one is particularly white, it is amazing how they stay pure and white in this intensely Hot Summer Heat .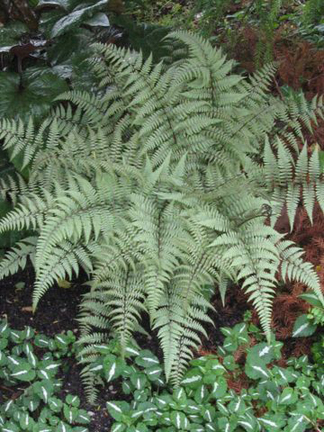 Though most are already finished, there are still
some Clematis scrambling,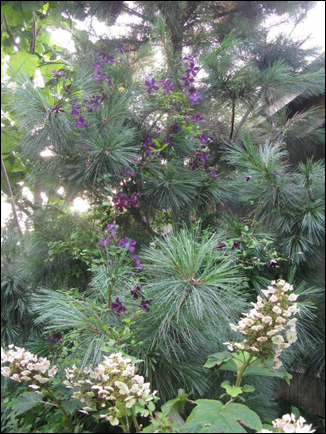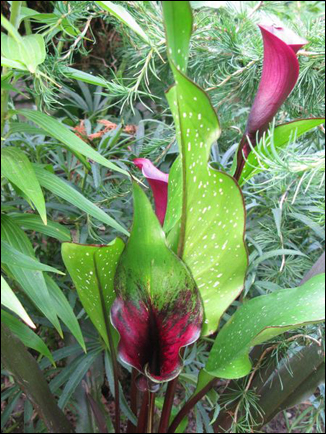 Note that the ganesha (Remover of all Obstacles)is almost 3 feet
tall, so you can easily calculate the towering stature of the
Voodoo Lily that umbrellas him/or is it her/I think
maybe it's an 'it'.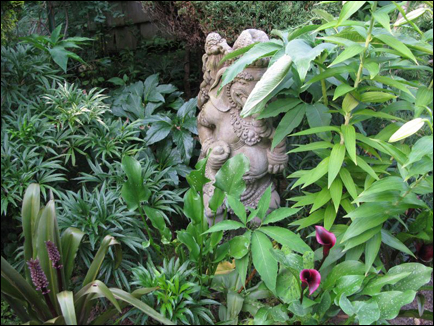 The gorgeous leafhead of Arisaema consanguinem.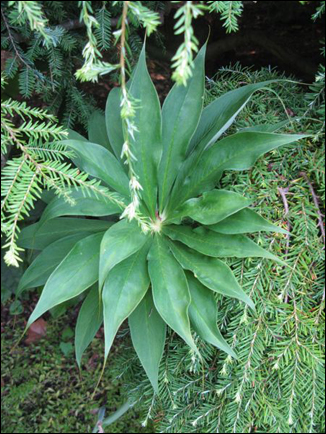 The significant tripartite leaves of other Arisaema:
The lower one is Arisaema costatum, the bigger one – I think – is Arisaema griffithii var Pradhani – the bronze bird was once an andiron.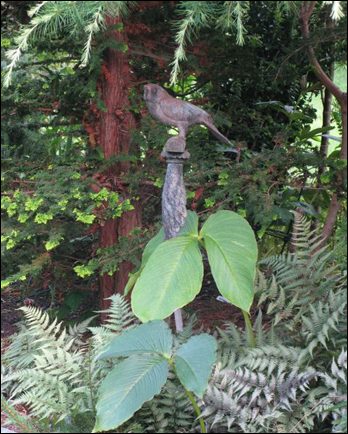 The reason I don't know exactly which one it
is – well…. just guess…. because I didn't use my
And the seed pod of Arisaema sikokianum.