Went all out for 16 German iris last summer and now, of course, this
new extravaganza has only made me want more – more
variations – more subtlety – just More!

Purple/blush salmon called 'Secret Service'
against a young Cornus controversa, the very same
weeping white-splashed tiered dogwood that
I fell in love with at Rosemary Verey's Barnsley.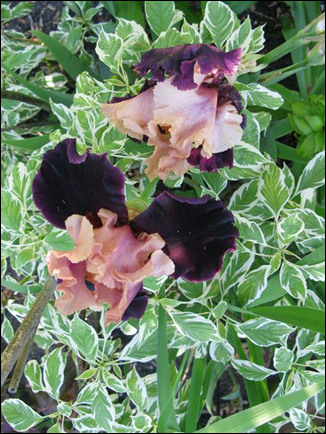 Tear-dropped or rain-splashed…this one, 'Ocelot',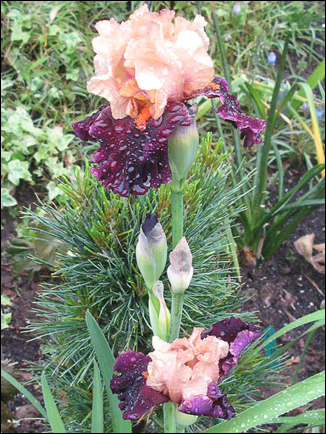 The variations, even in solid colors, are just staggering.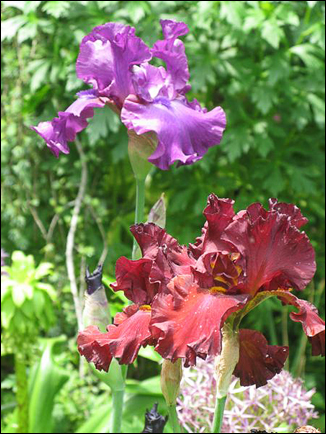 These 2 are slightly different.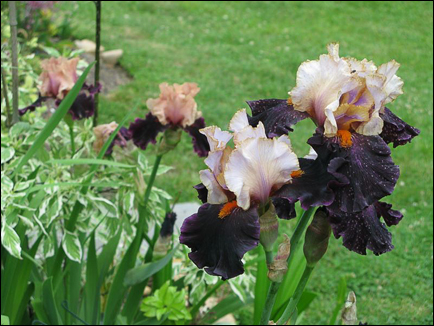 Perhaps my favorite of the season, called charmingly
'Glamour Pants'.
I usually only like yellow in foliage as a variegate or maybe the
inconsequential little yellow flowers of a groundcover
like Sedum 'Acre',
but this I like…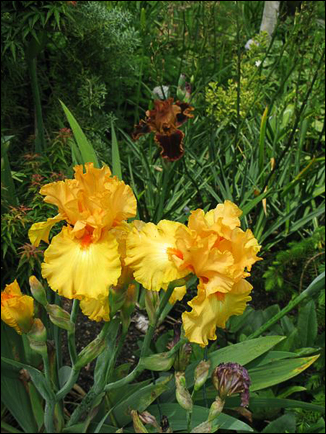 The pale mustard and white, 'Owyhee Desert', has to-the-real-eye
purple striations in it and is divine with the pale on vivid.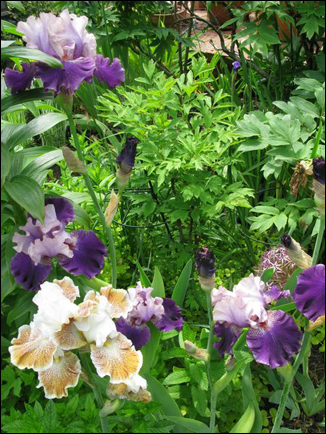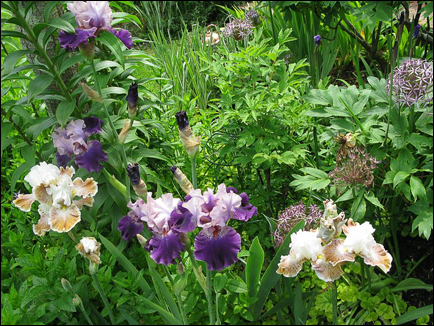 But here we are and the Iris and
Peony spectacle has dwindled down to almost nothing:

By mid-June they are all gone save for the still-to-come,
dare I say lovelier, Japanese iris.