DIRTIER
....

The Monthly Garden Memoir
Dianne B
Volume 63
Ash Wednesday 2015


Right now we are at the tail end of what was hyped to be yet another Bigger-than-life Blizzard and yes, it is still snowing off and on again and so... it seems like the perfect time to say Hello.
On the other hand, in the middle of this deep freeze, gardening wisdom wanes and pretty images are either nonexistent or buried under a thickening icy blanket.
The twentieth day of deep stuff so frozen that the dogs can walk on it and not sink -
I am sick of white snow pictures myself,
but here are just a few...
The coralbark maple looks particularly good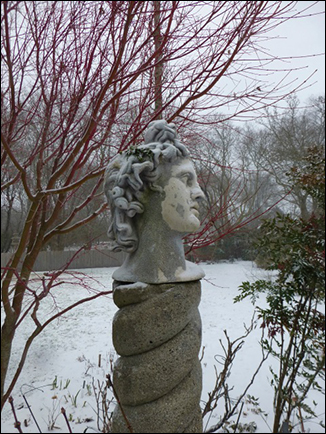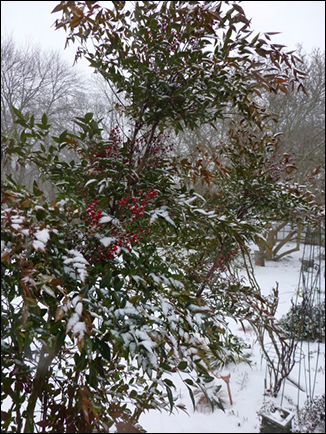 and the Nandina thrives...
actually the snowdust is very good at accentuating the hard little red berries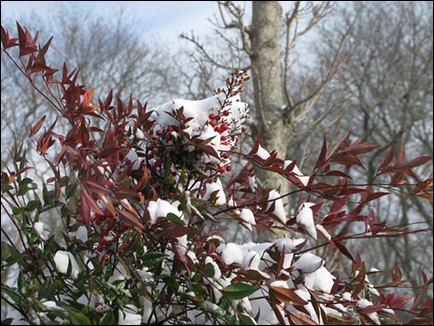 I don't think this is the nice warm snow that is good
for the garden,
but hope I'm wrong.
Anyway, the assymetric barberry hedges look pretty good poking up, don't they?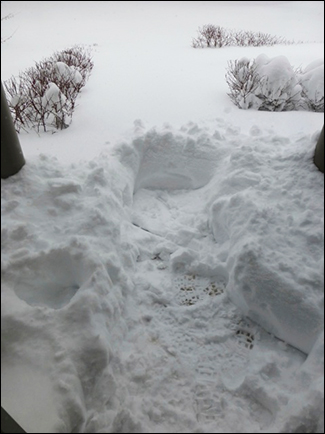 One very bright piece of gardening news is that
the great bulb grower Russell Stafford -
he of the most highly selective and unusual bulbs -
has just published a short but exciting
Perennial
catalogue.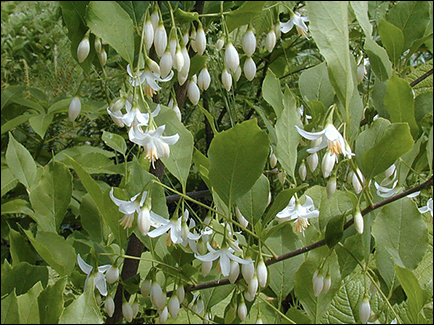 Styrax americanus Kankakee form
I know from exasperating experience that he sells
out right away, so I would check it out
immediately. I simply couldn't resist Peltoboykinia,
Styrax and new-for-me species
of magnolia, ligularia and lespedeza...

So, instead of prosaic pictures, how about taking a little trip with me to the city fantastic, Florence?
We spent the first 12 days of the new year in Italy, just there in Florence, no where else - never hired a car or took a taxi and walked everywhere to really savor the place.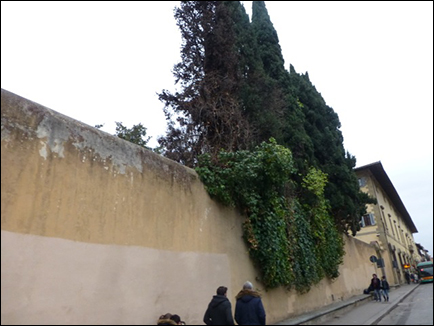 Actually we could have even used a few more days.

I hope you will find this following travelogue stimulating, motivating and fascinating.
This is how I saw it.

And I saw it, as if for the first time, through the
educated eyes of Lys Marigold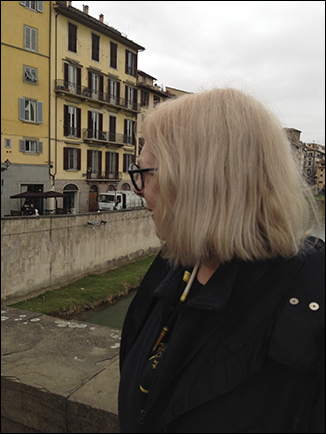 Her knowledge and deep love of the Renaissance,
coupled with college summers spent there,
gave us a made-in-heaven guide.
Everything is so extraordinarily beautiful because the Florentines love their land, love their art, continue to be ever so respectful of their heritage and it seems, one another
This loggia made it into the 17th C. by one year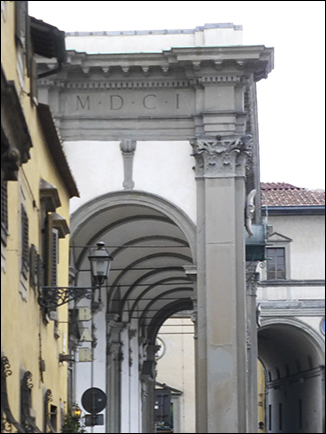 Meticulous detail is everywhere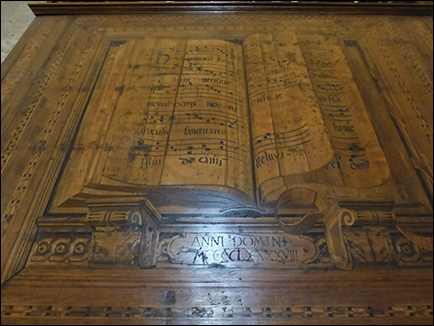 Yes, this musical score is entirely inlaid wood
We were lucky enough to be there on Epiphany when the Florentines go all out for a Gigantic Parade...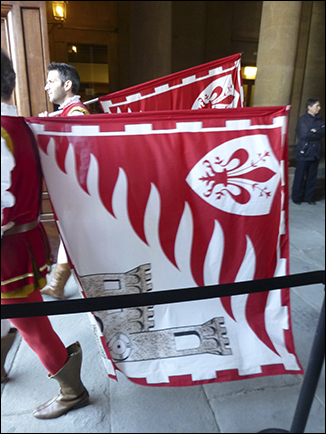 the Guilds and the various Hill villages sport their own costumes and colors
and everyone is
Very Proud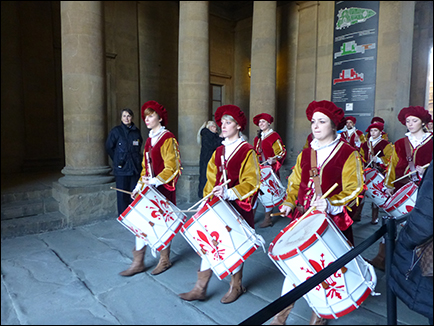 The leather guilds make matching boots and the illustrious textile makers dream up fantastic costumes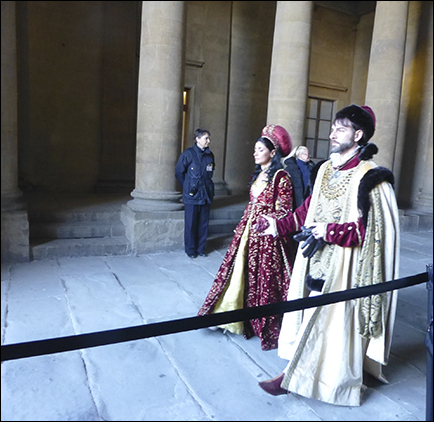 and we just happened to be at the Pitti Palace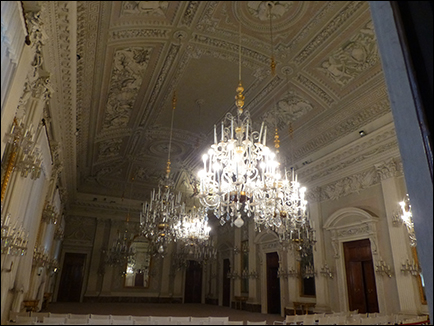 where the parade originates...
(another little miracle)

Little tributes to the brilliant Florentine artists
are everywhere...
This plaque was placed in 1919 for the Fourth Centennial of his death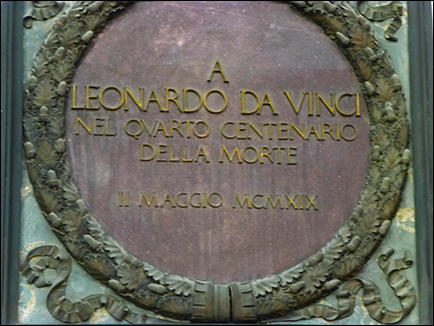 Michelangelo specified the sinuous dimensions of the arc for the Trinita Bridge.
"Oh," you say "that's why it's so graceful".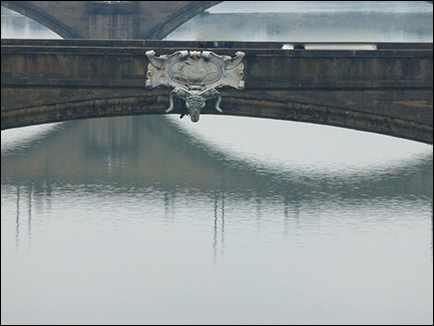 Our hotel is the 3rd building on the right...definitively of another time...so wonderful...so gentle,
both the people and the place.
And information to savor, it's not so expensive
(The Berchielli)
Location, location, location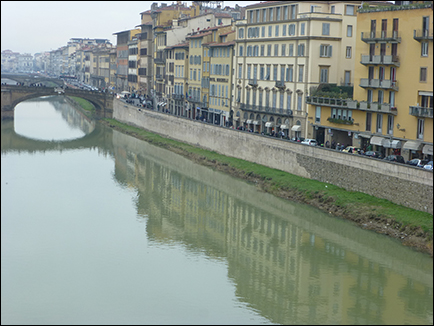 Another godsend (literally) of being there in January,
the Churches still decorated for Christmas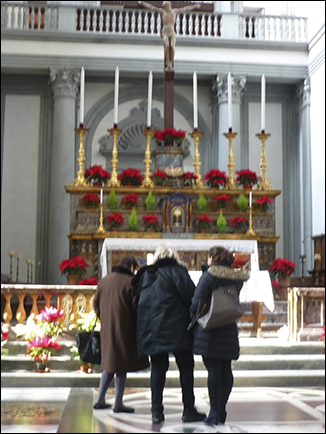 and not so many tourists...
you see 3 of the 5 of us virtually alone in many places

The birth and demise of Jesus, definitely the main event in an astounding panoply of art, is a tale told with a miraculous number of interpretations to match
his multifaceted role as Messiah, Prophet
and good Jewish boy..

Since Easter is 40 days away...we'll not focus on the end of the most famous story...
let's just glory in the Good News.
The angel Gabriel conveying the miracle to Mary that she is to bear Him
The ultimate stuff of dreams: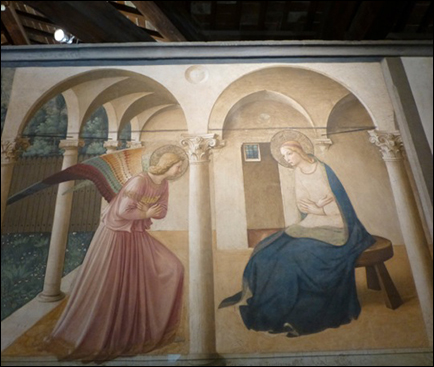 The Annunciation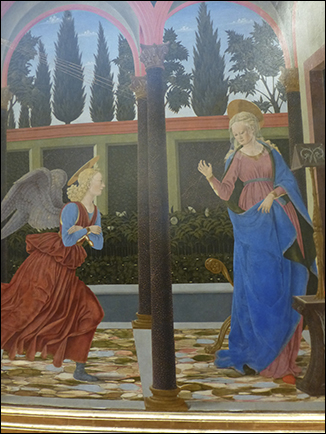 perhaps the most compelling single miracle
The baby Jesus is usually cherubic, pink-cheeked and swaddled,
but there are many interpretations:

a simple marble baby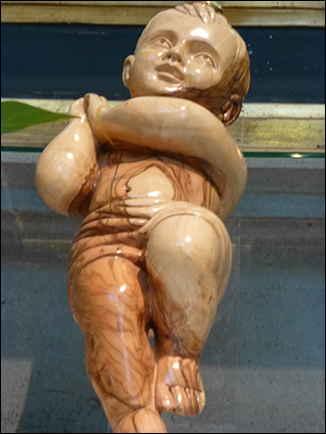 Sometimes he has wings
often crowned with gold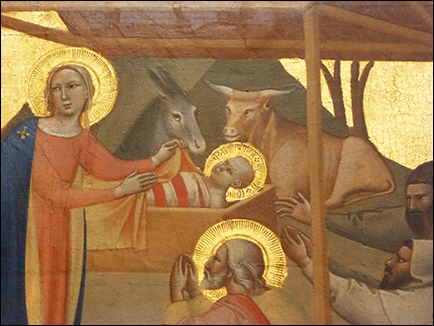 always adored
resonant in any material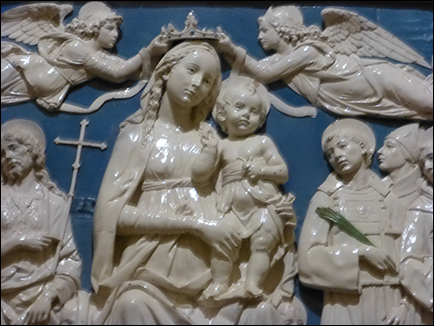 and often depicted as a lamb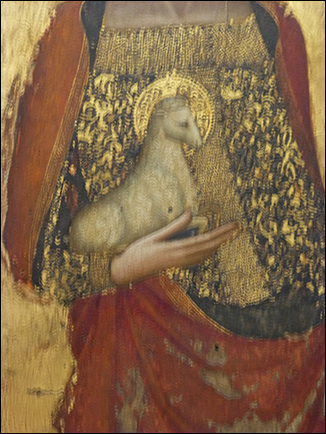 This gorgeous depiction is from the Eleventh Century!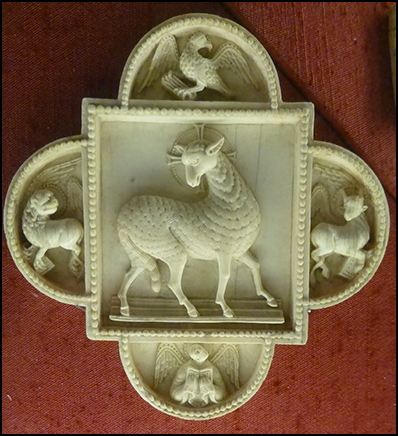 ANIMALS are venerated in various ways...
these turtles are holding up an obelisk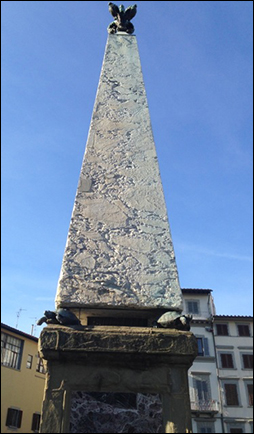 The cattle and the lambs are deservedly gentle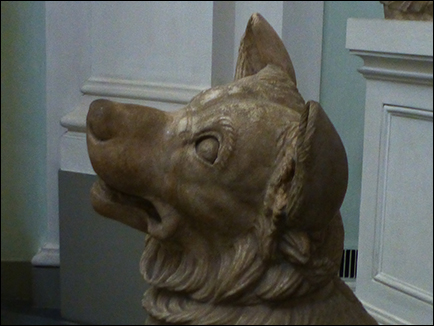 dogs are everywhere, in the statuary, in the paintings
and on the streets
or if they don't have a dog, they have a bird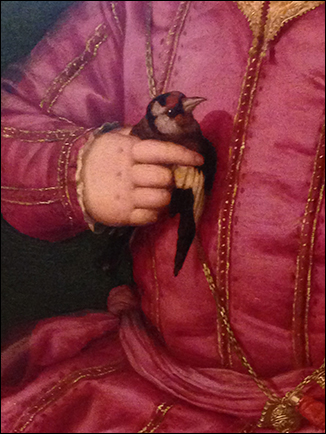 Lions, representing the Free Republic of Florence and closely associated with the bible (and the Medicis)
are even more abundant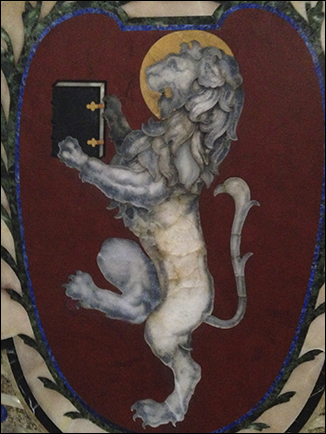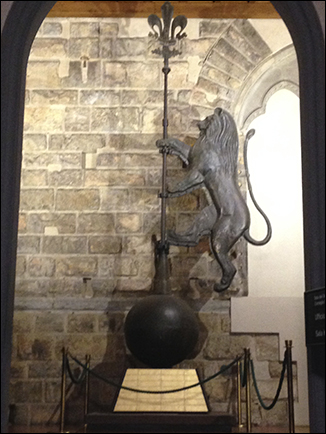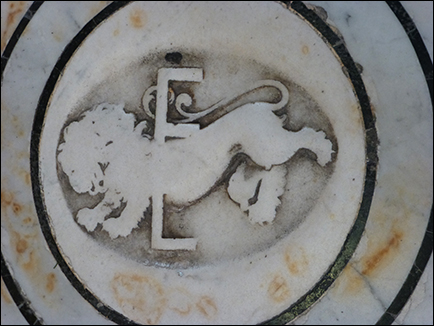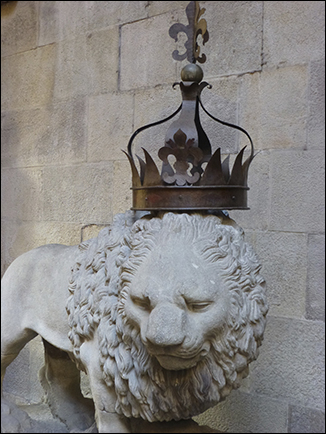 We were directed to the strange and wonderful
Musee Zoologico
by our quirky friends
Dransfield and Ross
(yes, they of the fanciful and outrageous
home accessories)
to see anatomical wax models of the medieval plague
arranged in strange dioramas
Well, they were weird as you might imagine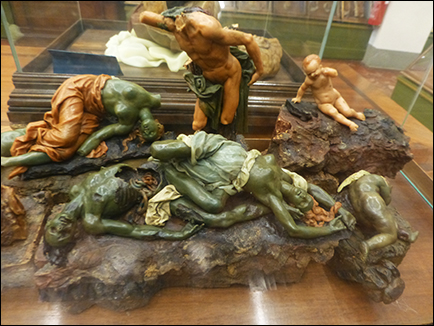 but the entire experience of the 18th C. museum was
even weirder.
I am not sure it has been rearranged,
or even dusted, in 240 years.
Well, there is electricity, so I exaggerate,
but the whole place is unbelievably fascinating
and totally old world.

Maybe my favorite was the Big Bird room...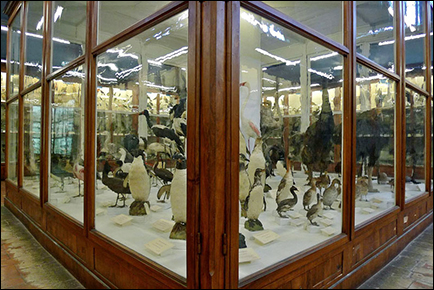 Did you know Birds of Paradise have their own Genus?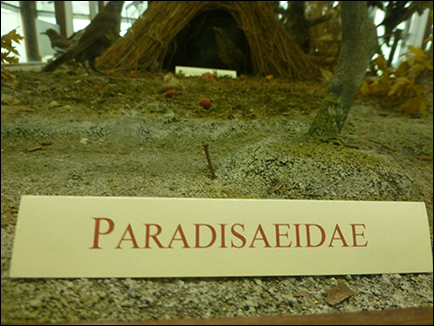 And they are not tropical flowers at
all...they are birds.

And here is the original from Alice in Wonderland.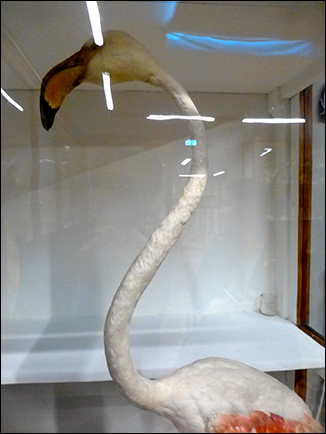 And while I am deviating a little from
Churches and miracles...
here is another amazing museum when you need to rest your eyes from the richness of the Renaissance.
Near the Accademia is the
Archaeological National Museum.
We went out of curiosity and Lys' newer-found interest in all things sooty and dug up from the earth...
There were Etruscan, Roman and Greek art and objects,
and sarcophagi galore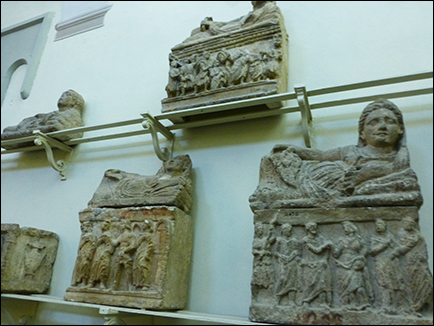 but whoever would have dreamed that they have an Egyptian Collection to (more or less) rival
The British Museum,
though antiquated presentation and
dustballs to spare
dull its greatness.
After all, how many museums
can one city
perfectly maintain?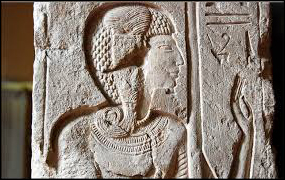 ...and I have a thing for alabaster and they had the
most gorgeous collection of ancient canopic
jars and ewers and vases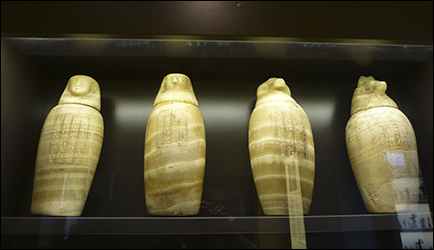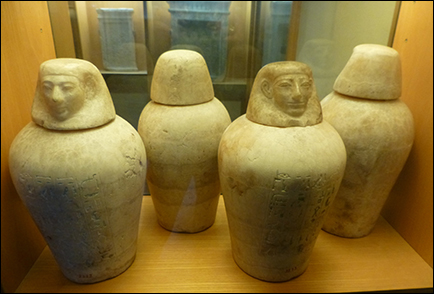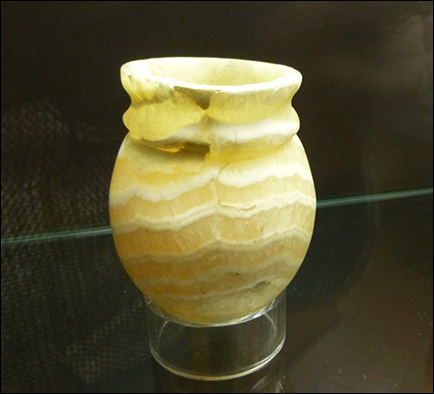 If one got to make sweeping categorizations about civilizations, I would say...
The Egyptians and the Medicis had the best taste ...

Another not-to-miss "little museum" on the "other side"
(or Oltraarno)...is the Bardini...


a 19C. eccentric's collection of more , shall we say, decorative things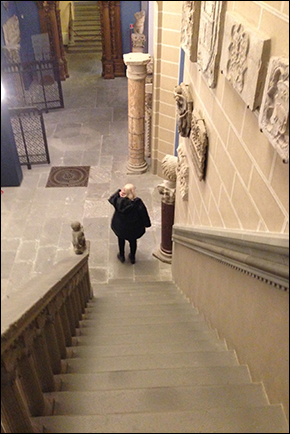 fabulous, all the walls are blue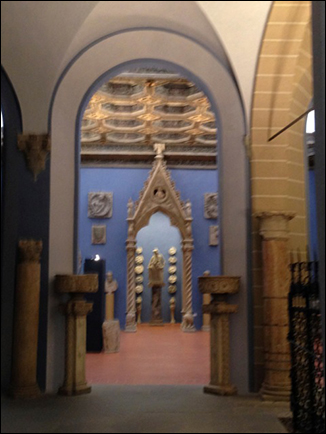 The incredible concentration of museums, palaces, churches and art of all kinds makes perfect sense.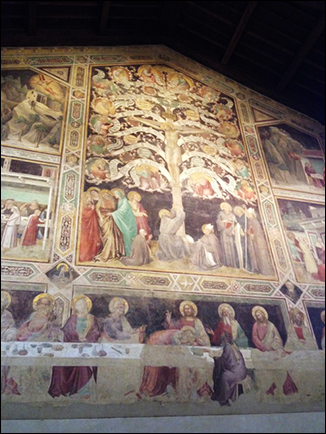 All the scholars, artists, poets and any people wanting to feed their mind and feast their eyes have been coming to Florence for centuries and centuries
How many feet have trod this marble?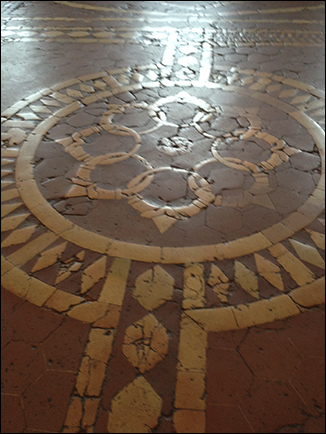 So, between the great last Medici (and a woman no less) who bequeathed everything to the city of Florence,
with the caveat that it stay in Florence,
and the desire of all the fine arts in the world to want
to be concentrated in the same place ..
Voila
There is nowhere else like it.

And of course, there are FLOWERS

Painted in profusion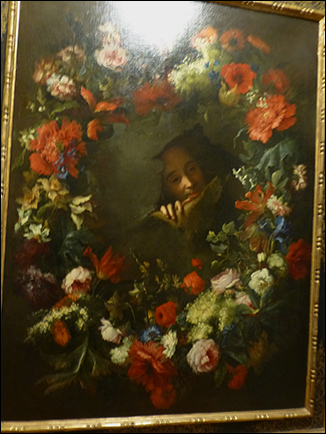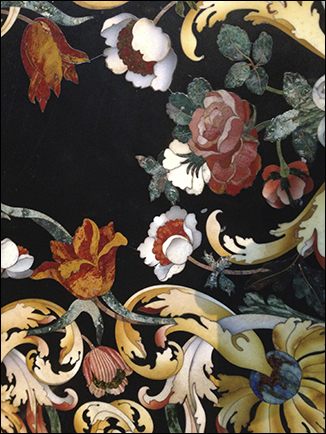 inlaid in marble,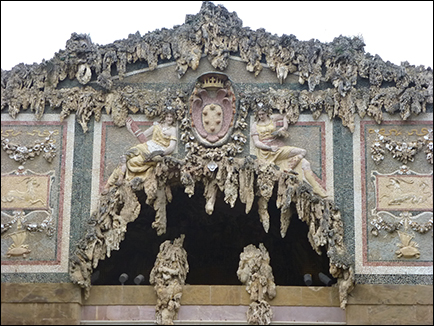 Though the Boboli Gardens are a little drab in January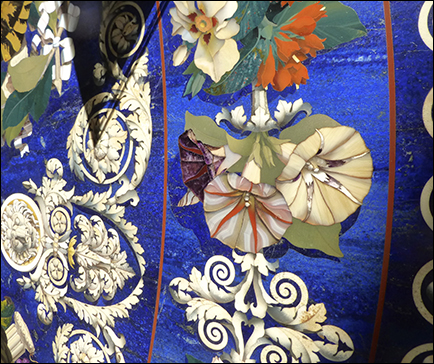 the floriferous world is everywhere

And for my fashion friends...there are outfits galore:

on people gossiping at dinner parties
everyone it seemed wanted to be seen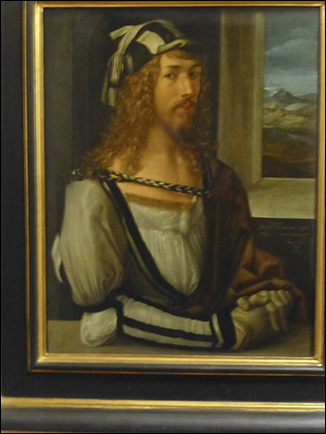 I love this couple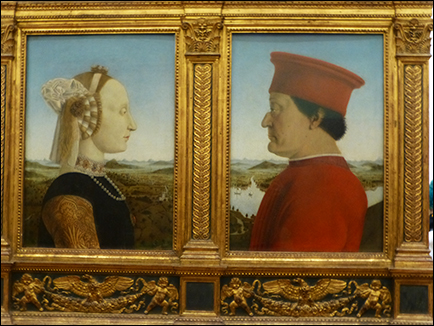 tres chic, non?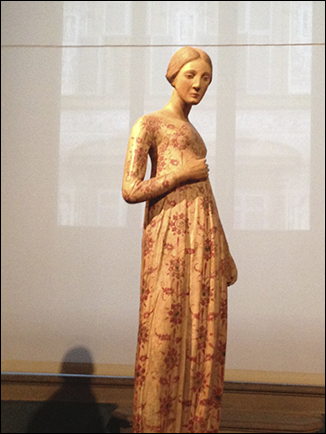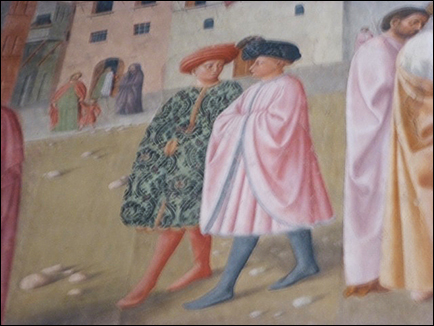 The incredibly restrained good taste
of the Medicis was most
apparent in their Laurentian Library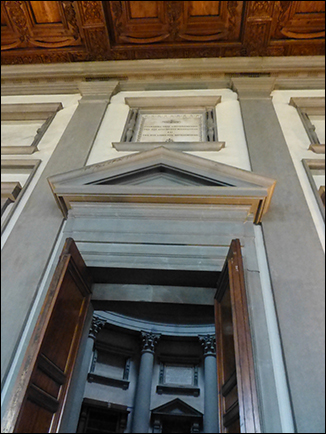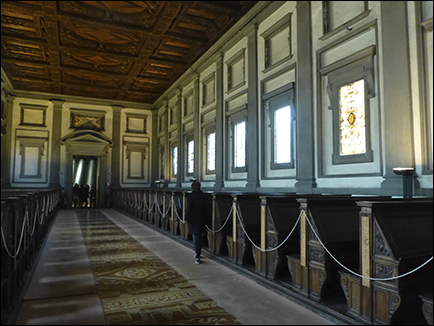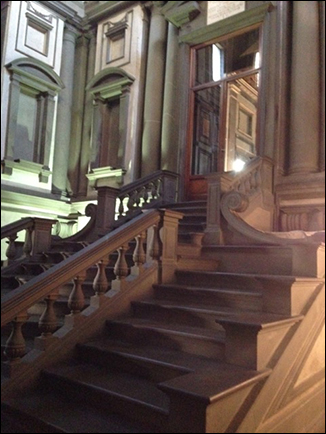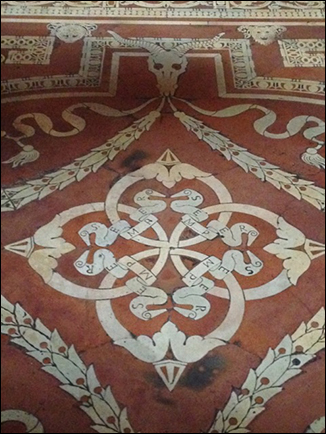 and in their Chapel, where they are buried.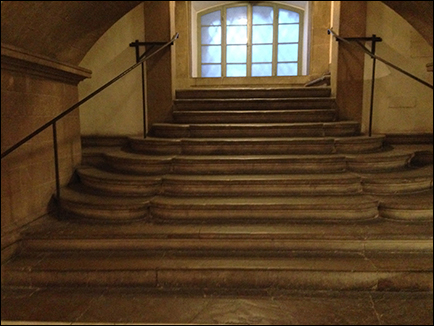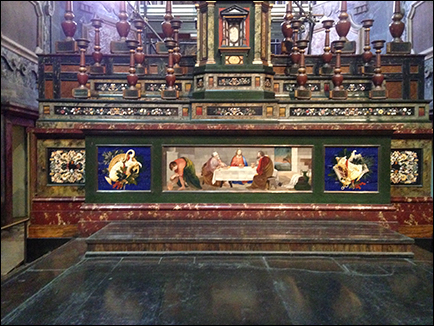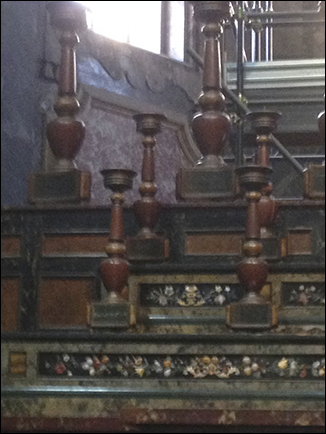 a lack of ostentation coupled with
a profound richness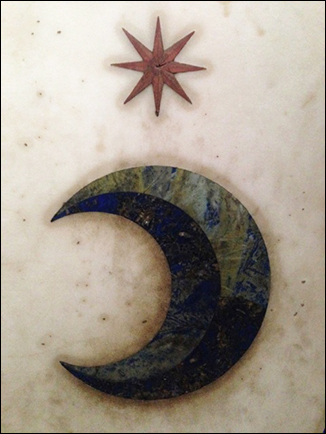 look at these gorgeous colors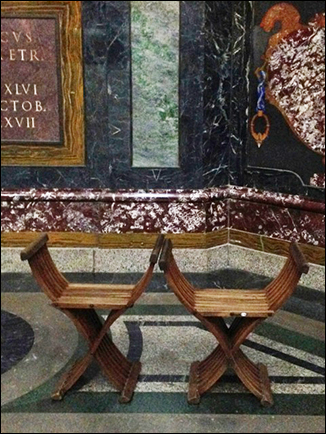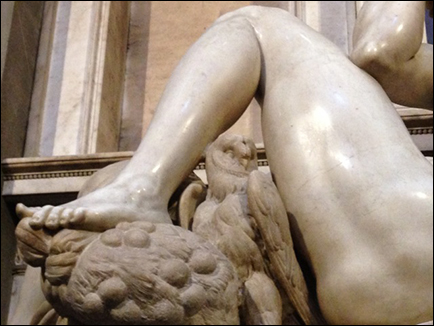 and these Michelangelos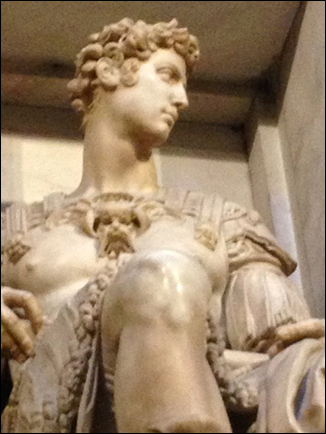 Now, that is a vase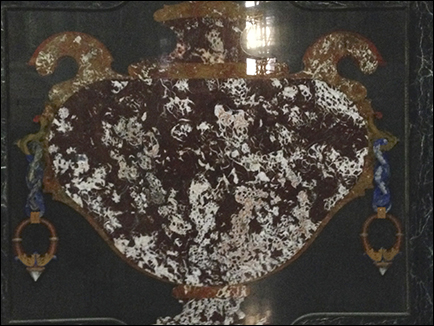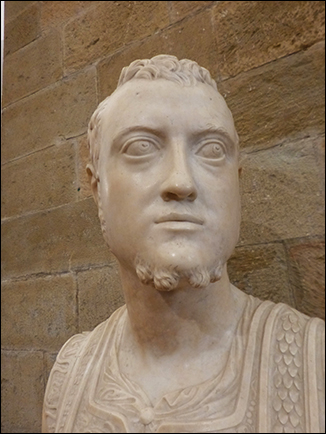 Cosimo, the first great Medici and
Lorenzo the Magnificent look sort of alike.
You can see them everywhere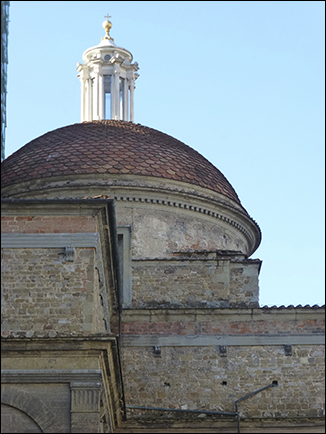 This is the chapel's Brunelleschi dome from the outside

Looks so simple,
this is the inside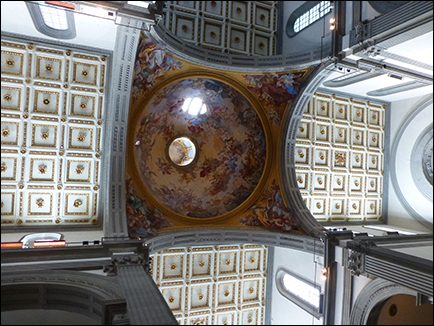 and another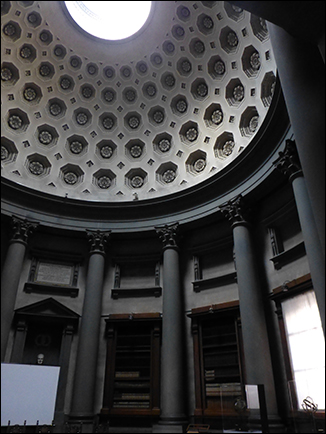 Skye was enlightened to finally find use for
her three years of Latin
That is her godsister, gg Popcorn, with her on the left
Skye 19, gg 16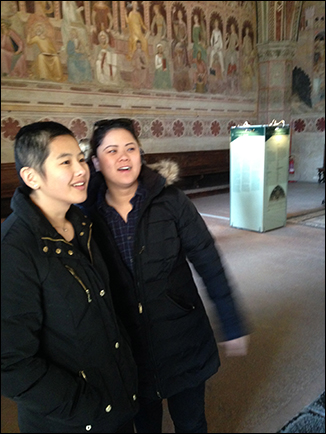 Of all the holy people,
St. John the Baptist and Mary Magdalene
are the most dramatic,
and funkier than I ever imagined
(surely the original beats and hippies)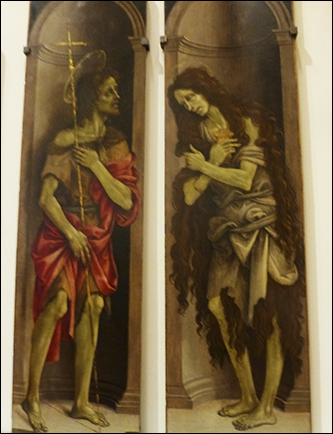 Fra Lippo Lippi
And oh, Mary Magdalene, that famous famous hair

and did you ever see the serpent in the Garden of Eden portrayed as a woman...well here she is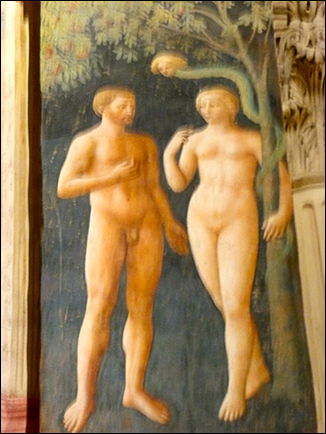 I can't think of anything today that is
cooler, hipper or more sensational than the
sensibility of the Renaissance

Real diversity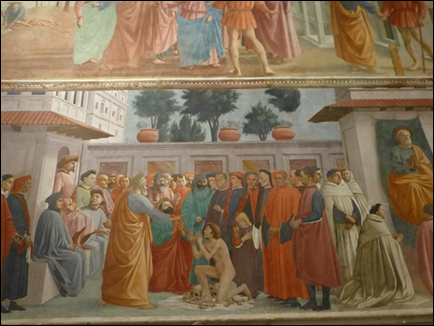 Look at Balthazar's hair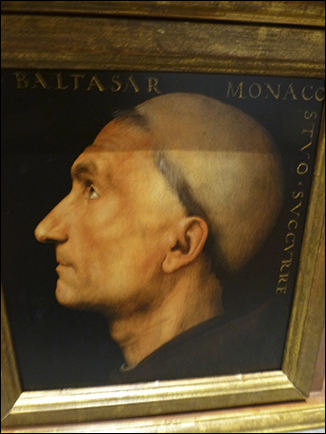 What could be more sexy than this?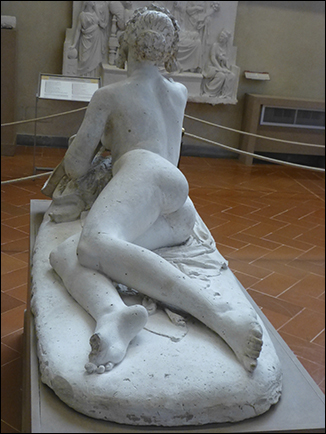 Unquestionable precursor of rock and roll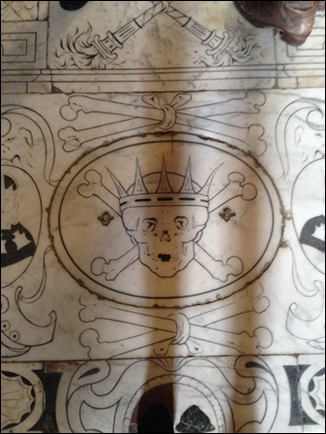 And does this look like John Lennon or not?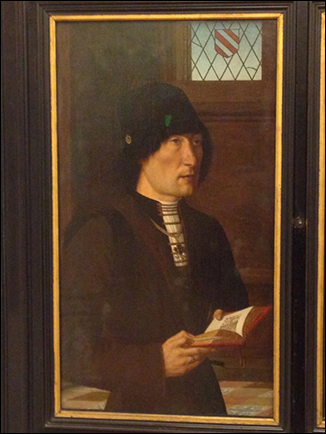 think it is by Hans Memling, but couldn't swear

but there were boundaries:
one tenet is that the body is always covered,
however transparent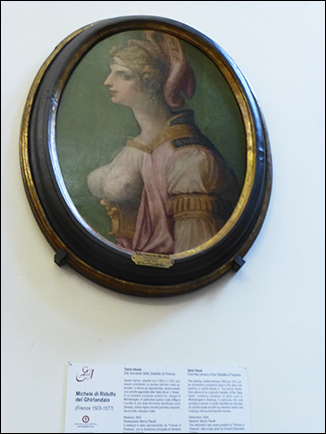 and way back then there was a lot of attitude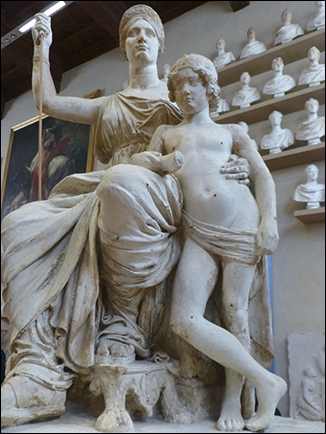 Some of my favorite creatures were the little devils...look at this one trying to sneak up on Jesus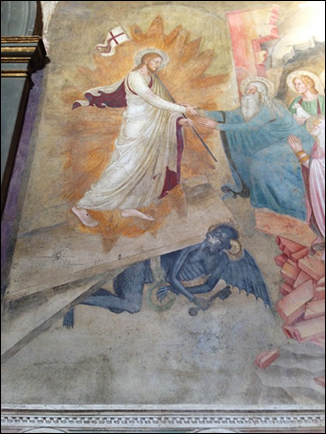 and who knows what symbolism was intended here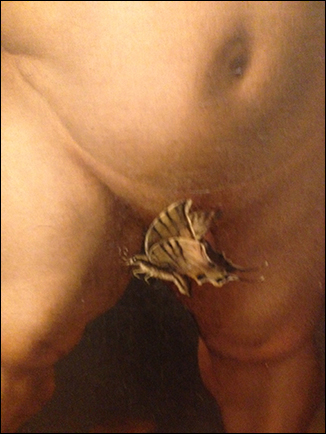 Michelangelo's David in the Academia is worth
all its accolades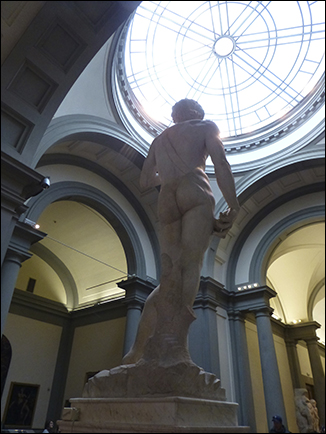 but if I had to choose one sculptor it would be Donatello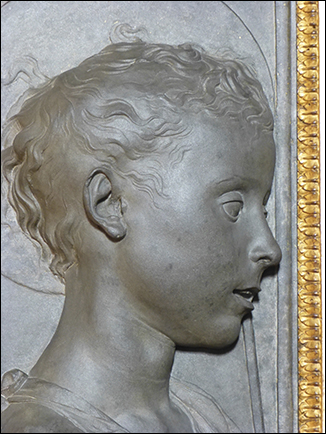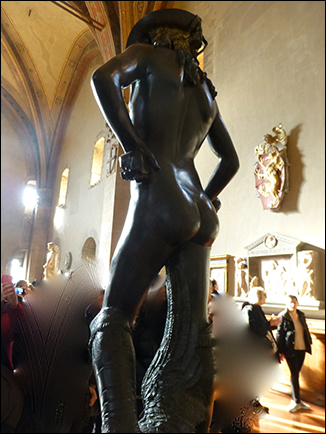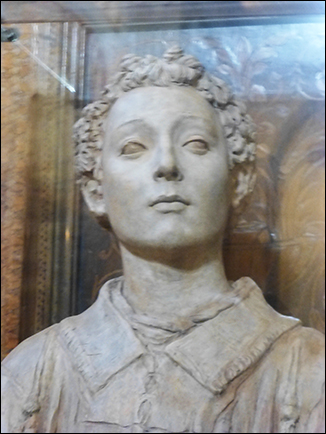 Only the most famous Botticellis are under an extra protective layer of glass...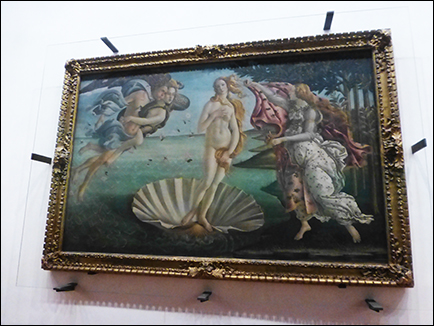 which means that everything is extremely accessible...
like it all wants to be seen
and they want you to be able to see it.
Just extrardinary in 2015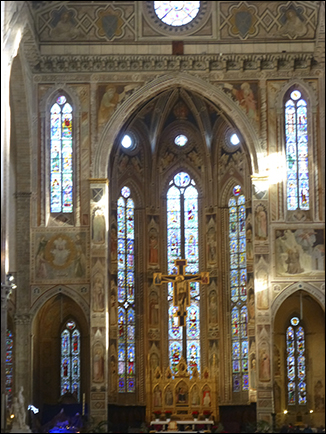 Santa Maria Novello 14th C. – still in use



gg by the door of Santa Croce
gives you some sense of scale
(Plus the quiet grandeur of Florence)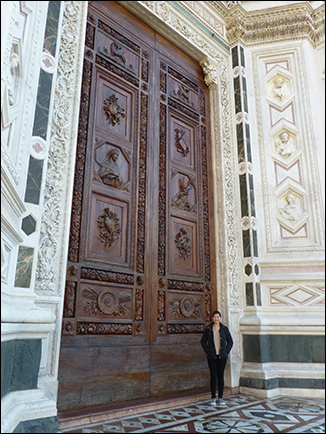 Now we enter perhaps the least lavish, but to me the most precious place.
There were no tourists, none, and it is almost unimaginable that the San Marco Church and Convent
are open to the public, but they are.
The frescoes seem as fresh and fragile as they must have been when Fra Angelico painted them in the cells of the monks 560 years ago.
There are no images or books that can do this remarkable achievement justice, but
here are a few because I couldn't resist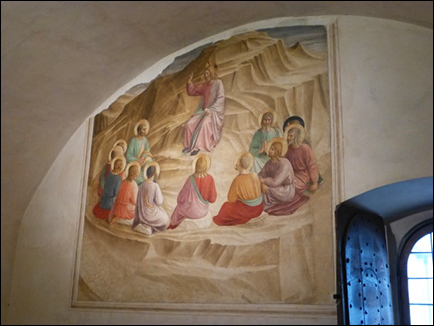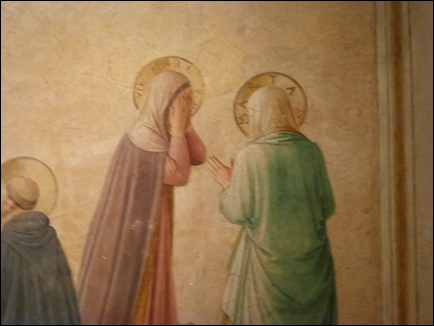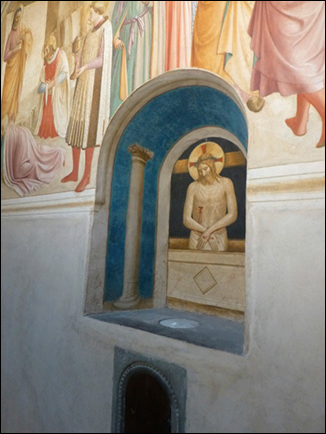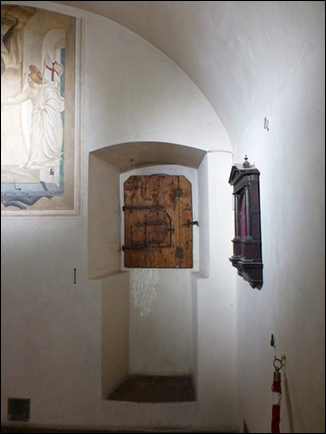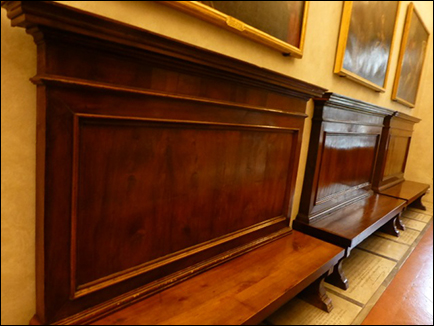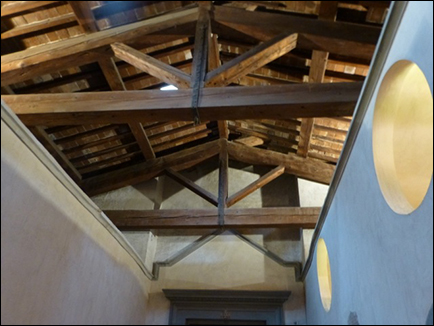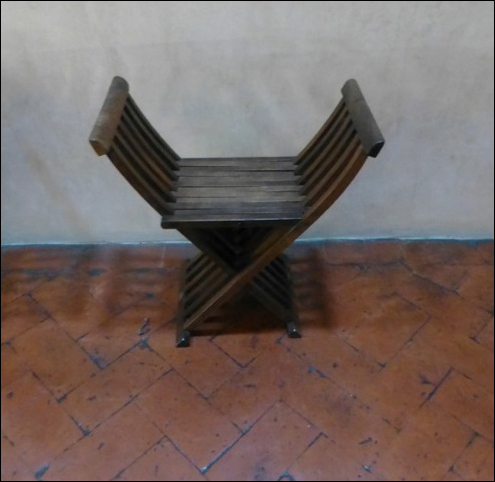 Superb simplicity

Everyone should spend time in Florence
where LOVE is everywhere all the time,
not just on Valentine's Day.

Venus (heavenly love) and Cupid
(good old earthly love/lust)
are one example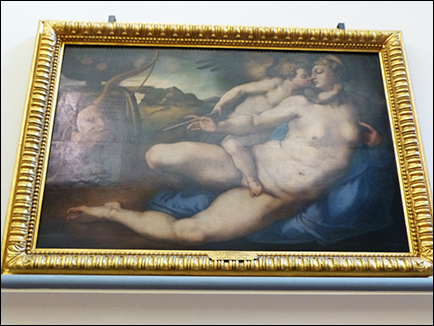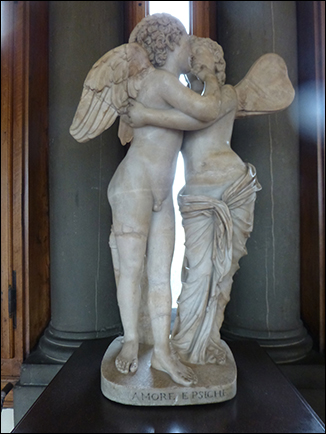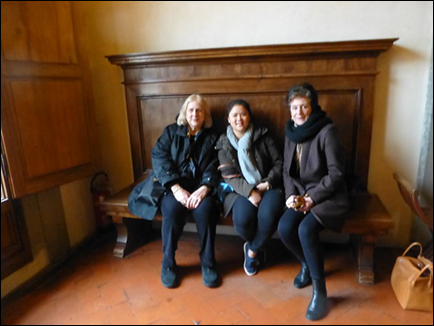 We had a great time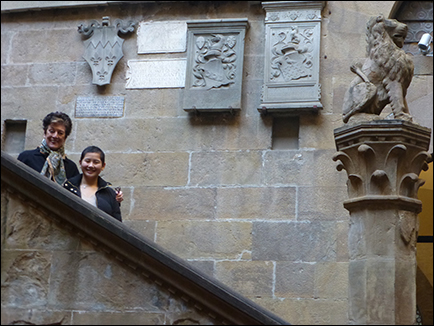 A few other magic non-Renaissance moments:

The famed East Hampton twilight...
on a particular day
I was at the Post Office when the trees actually
turned red...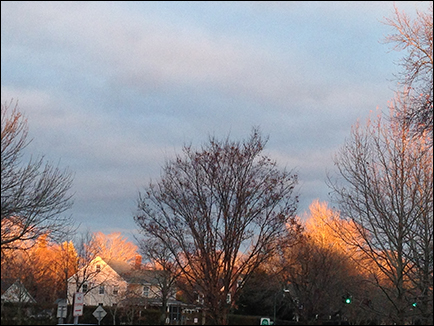 The Florentine light is somewhat like our light,
but in this instance,
maybe ours is even better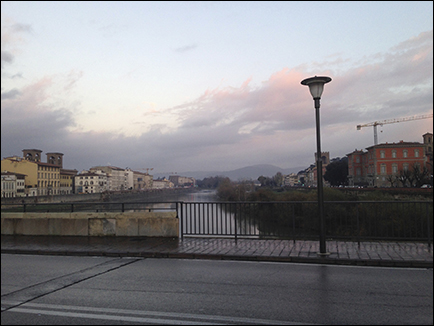 and the strangest thing of this definitively
climate-changed winter
is the stasis of the leaves,
especially on the Japanese maples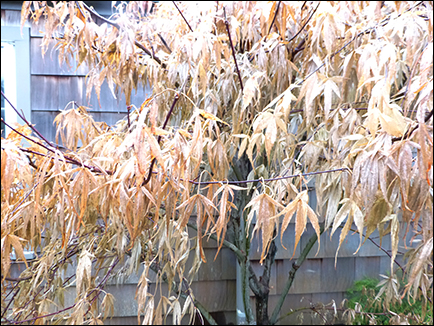 the leaves are not falling off,
they are frozen there
It is wierd...
are you observing this petite phenomena too?

Usually, at the end of my DIRTIER Newsletter,
I would offer you a
Dianne B Best
Valentine special

but this is no time for garden tools...
so we will wait until the next Springier issue

Our beautiful ducks do seem to be content on the frozen dreen of the Nature Trail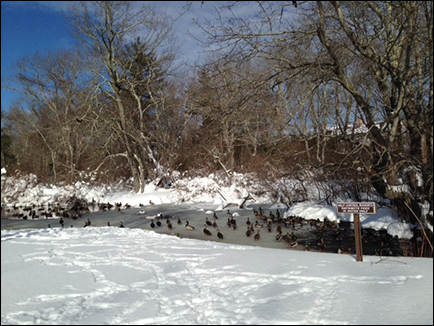 but we Nature Trail lovers are getting
more and more nervous as it get
colder and colder
so around here we like to to keep warm and cozy ...
yummy homemade Chicken Soup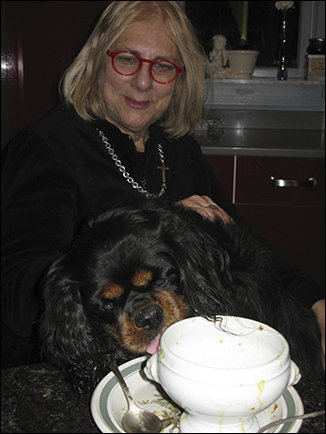 satisifies everyone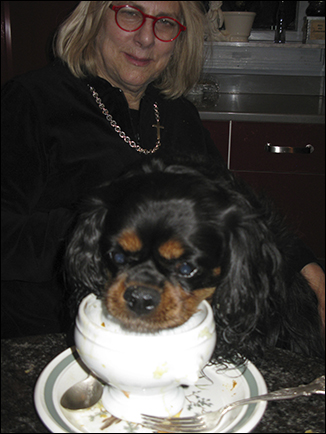 and when Flora is not eating, she is reading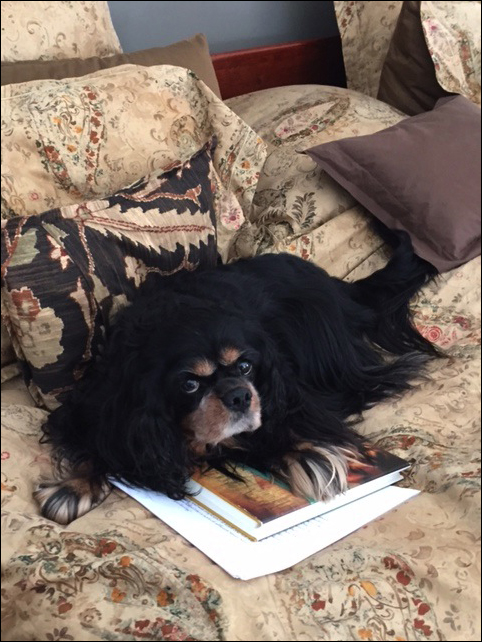 don't take my book away

and what is better on a
Blow-Ye-Winds night...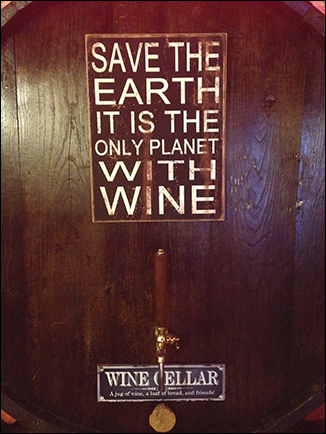 that a delicious glass of Chianti,
of which I have a new appreciation.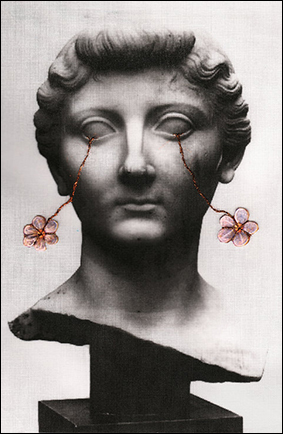 ''Julia Drusilla Crying Botticelli's 'Allegory of Spring' Flowers'' by Francesco Vezzoli, 2013.
Credit © Francesco Vezzoli, 2013
DEAR SPRING

Will you please hurry with your preparations?
We are freezing up north as you procrastinate
Like a rich lady with too many gorgeous outfits
To choose from, spending hours in front of
A mirror, trying them on and unable to decide,

While we trudge to the mailbox through wind
And snow, extract our unwilling fingers
From a glove to check if there's a letter
From you, or just a bitty postcard, saying:
I'm leaving Carolina today, hurrying your way
With my new wardrobe of flowers and birds.

The tease! I bet she starts and forgets one of her
Hand-painted silk fans and has to go back,
While we stamp our feet and wipe our noses here,
Worrying the wood for the stove is running out,
The snow on the roof will bring the house down.

— CHARLES SIMIC

Visit Dianne B Gardens
Visit Our Website
Find us on Facebook
Forward this message to a friend