CORFU
The next stop was Corfu. Now, of course, the idea of any Greek
island seems much more familiar, but this was not your typical
whitewashed houses perched under searingly blue skies scenario.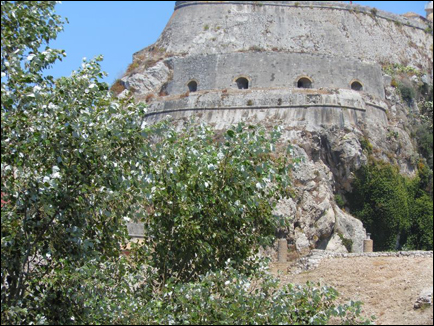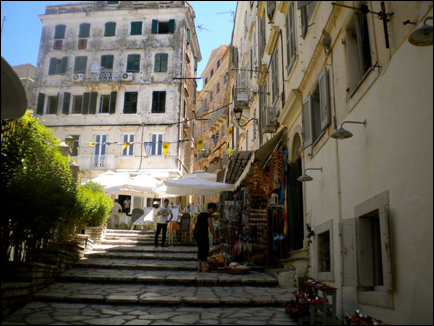 This island started out as a fortress (fending off those greedy
Turks with the help of the Venetians)
and is grander in that special sort of Greek way
(destined to be classic, you know), more urban in a small town,
old world way…and plenty of tourists…but charming.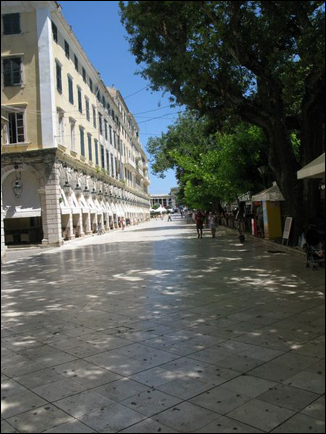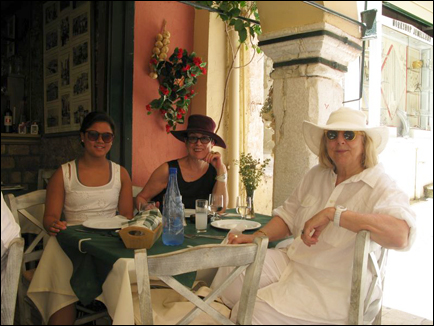 The hats, I must let you know, are not Greek or even European,
but made in Bali and sold in America by

Foxglovesinc.com.
LEECE...WHO KNEW?

I'm sure that many of you, like me, have been looking at Oleander growing unappealingly in the south of Europe for decades.
It has always bothered me --- in the south of France especially,
that this is the best thing they can come up with --- scraggly,
shrubby and dull. It wasn't until we saw an Oleander allee – limbed
up and pruned - in the gorgeous city of Lecce, Italy that I ever
really appreciated it. First time for everything.
Lecce is in the very heel of Italy and is one of those
breathtaking places that has – unimaginably – not
made it on the 'everybody must see' itinerary.
And how delightful that is…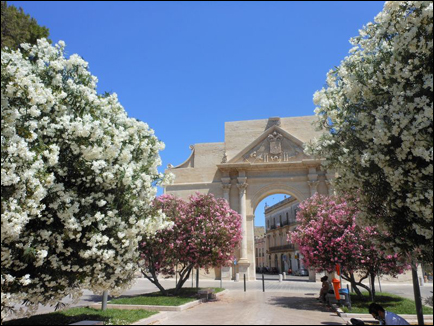 Our guide was named Fabbio and he was very proud.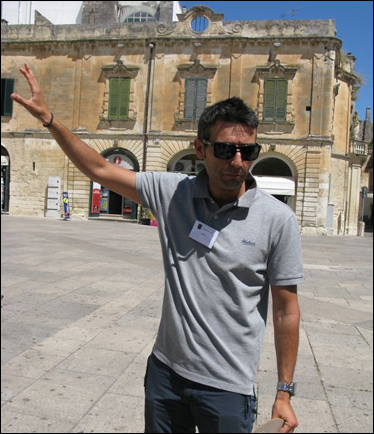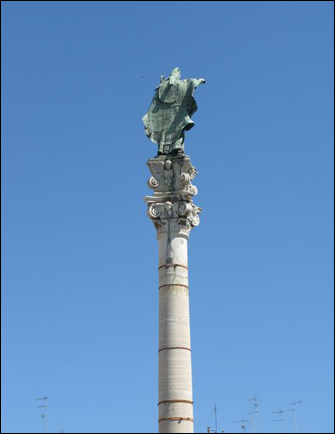 The town or city is made of a certain slightly yellowed kind of limestone that must have been the perfect stone beckoning carvers and artists and all lovers of beauty, giving it its cognomen of
"The Florence of the South".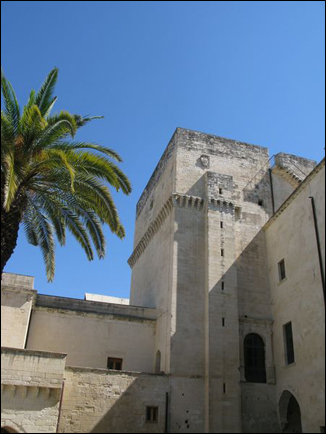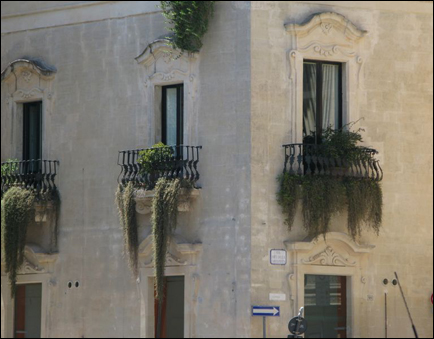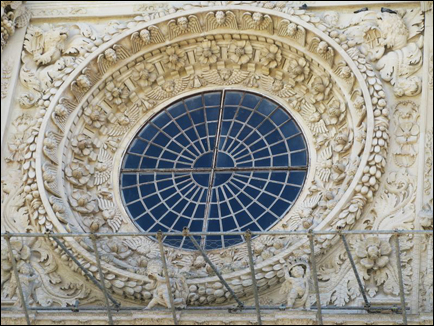 Everywhere there are baroque and rococco flourishes
wrought in iron and stone and marble.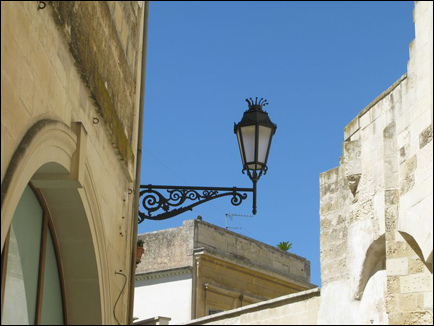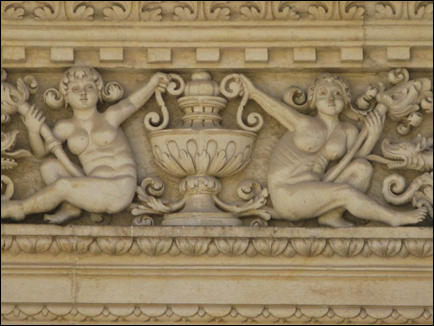 Extraordinary churches overflow with gilt, lambs, saints
and because the city is not inundated by tourists, you can
still take pictures like these.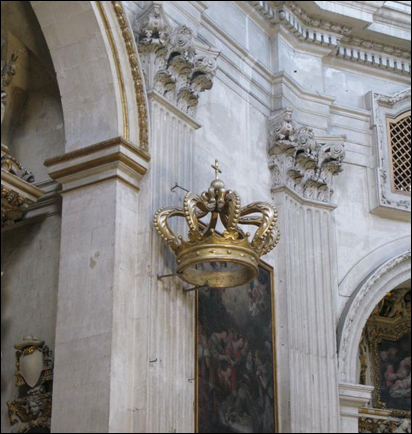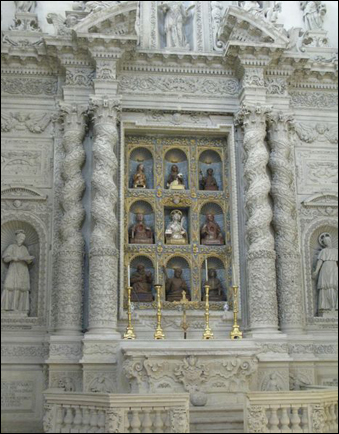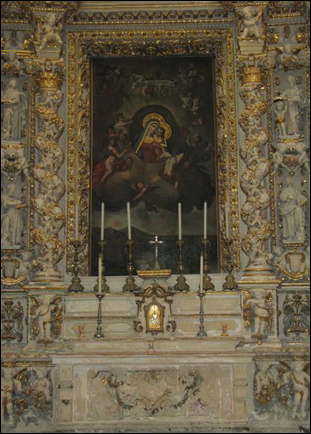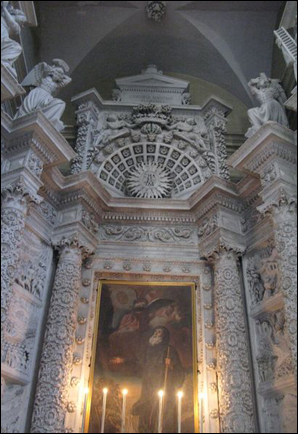 We love Churches so this was right up our alley…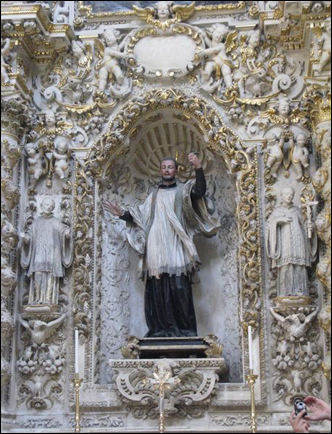 Skye was enchanted by the laundry lines strung up everywhere.
And the Italianess of it all.