This Flying Duck Orchid is a tropical fantasy, but isn't it great?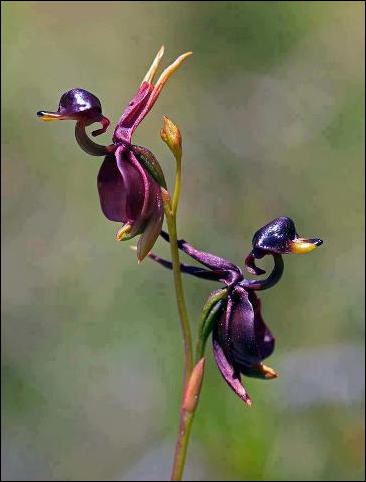 And you know I have a weakness for ducks…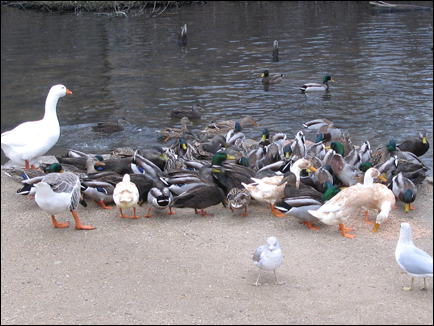 Ours are exceedingly hungry these days…as are the geese, seagulls and as always – the swans…as a matter of fact, the swans are more demanding than ever. We do have the most adorable signs on our lane -- 'Slow Down for Ducks' they say, but somehow that doesn't quite prepare you for a swan commandeering the street.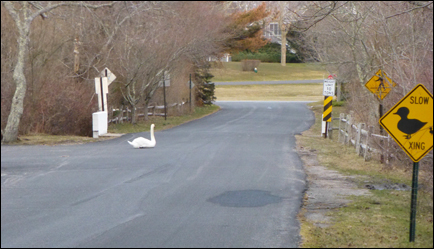 Now they hang out in the street like a carnival barker saying
"Come on in, hon"…."Give us some food."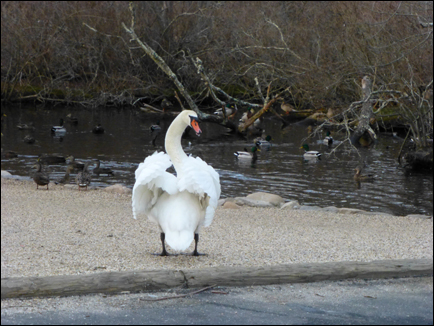 And of course, me and my Nature Trail Committee Girls – we always comply.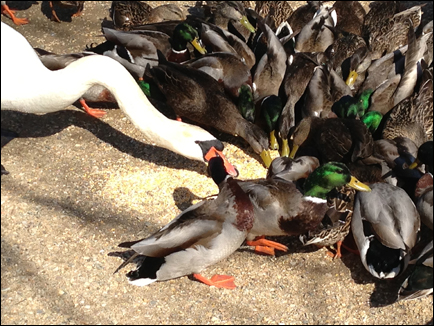 Excerpted from the latest issue of
DiRTIER
.