HEllO My Friends
Garden and Otherwise

The garden is looking a little on the dreary side and I am only one step ahead of being totally overwhelmed by weeds; but the last few weeks have been high summer as far as fabulous fetes and Hamptons Benefits go…We were happy to be at the best.
Watermill Benefit The Big Bang 2012
The rain poured but the art and the crowd sizzled.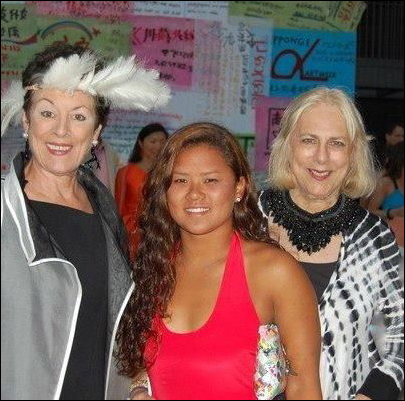 And the exquisite LongHouse Benefit the week before
made the most of the art-studded
uniquely gardened 16 acres.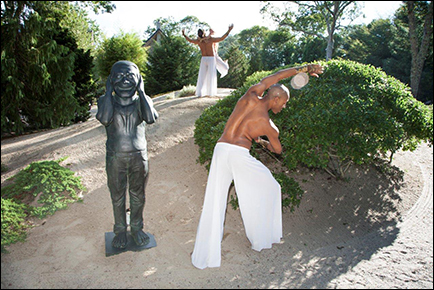 Though at this point the garden is anything but capricious; when we left on our southern European jaunt at the end of June, there was still some romance :

The last and best Iris ensata, the Japanese one.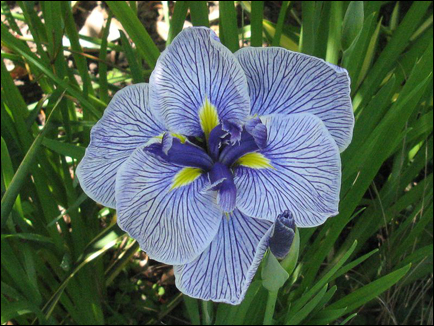 The first and certainly one of the best
lilies – small, graceful, inobtrusive -
L. martagon 'C. Shride'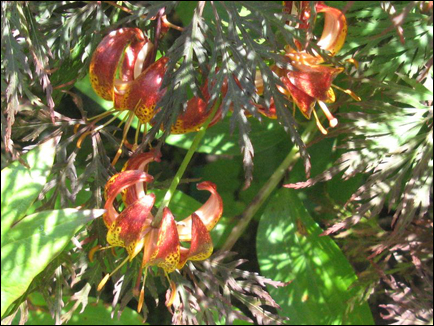 (not like the horrible huge orientals that are blooming now.
Ugh…I can't believe I planted so many, but don't quite have the
heart to yank them...yet).

A Summer Blooming Muscari
Colors are great, it is tall and summer blooming!


Ordered from

Odyssey Bulbs.
And this late-blooming corydalis is so blue it is called 'China Blue'.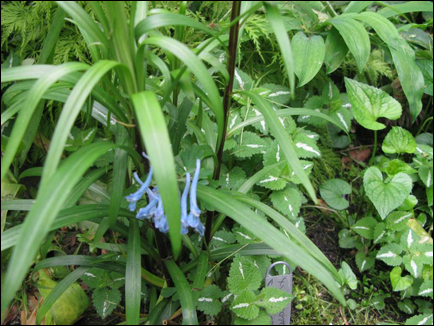 The white variegations are at their whitest. The big leaves are Fatsia (which overwintered in the ground!) and look to the right of the
shell – those 3 little exquisite really white leaves are
Farfugium japonica 'Kaimon Drake' from Plant Delights.
But here's the story – they are only white in spring when
leaves are new, at end July they are just as green
and heavy as everything else…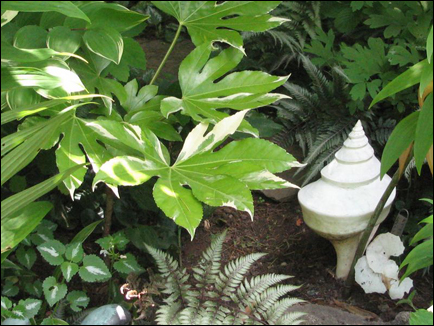 An anemone blooming next to my favorite Colocasia

'Mojito'
- a surprise pairing.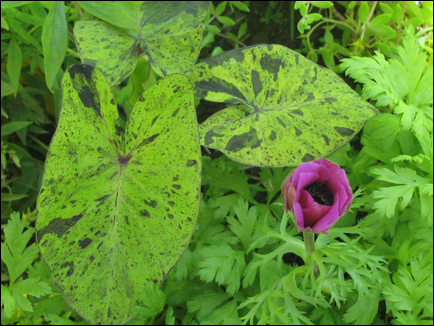 And a few to–die-for Arisaema…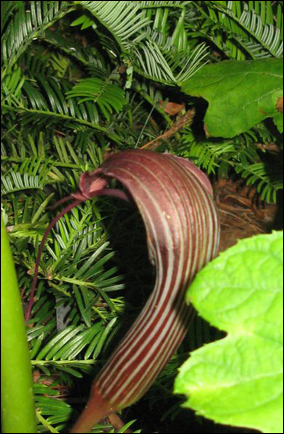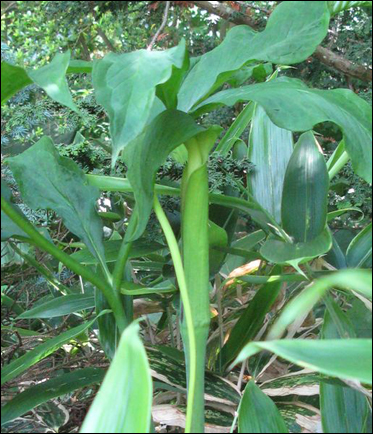 Look at those lovely tongues…
But in hot hot hot July upon return, there was not much
fascination in the garden at all – so instead – I'll take you
on our trip down the Dalmation Coast
and across the Adriatic to the heel of
Italy – which was gloriously dreamy.