When I first began to garden I could never figure out what was meant
by groundcover because no matter how much I planted it never
covered enough ground.
Now I am getting the hang of it… and feel so blessed with combinations and choices…that it could be the perfect subject for another book…

Oxalis + variegated ivy.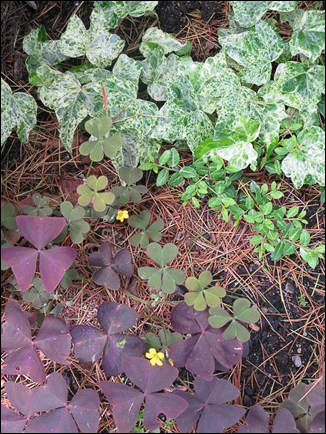 Another Oxalis , 'Iron Cross' , and maybe my favorite,
taking over the receding Anemone foliage
(ah, the joys of layered planting – and so easy
to do with these little bulbs).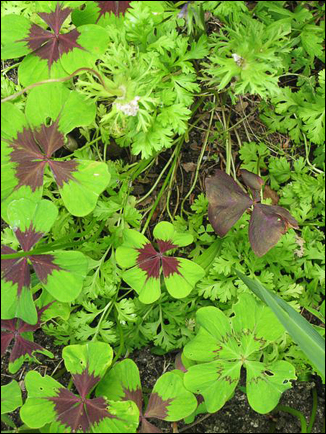 Hellebore, Autumn Fern (stupendous colors) and Japanese
Painted – the indispensable fern.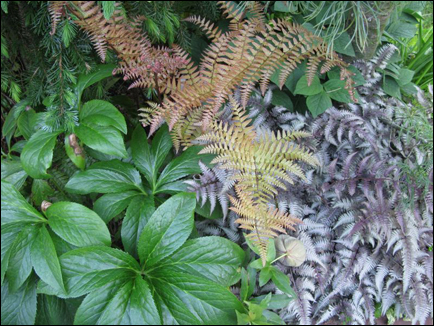 Epimedium, Japanese Painted, Heuchera good old
'Palace Purple' and Hellebore.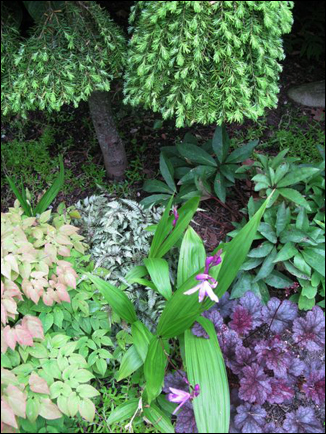 Schizophragma 'Moonlight' is usually used as a vine,
but if it has no support, then it is the most divine groundcover...
like its more well-known climbing hydrangea cousin,
Hydrangea petiolaris.

So, if your garden lacks walls – letting them scramble on the
ground is a fantastic use for certain vines.
Here mixed with Persian Big-Leaf Ivy.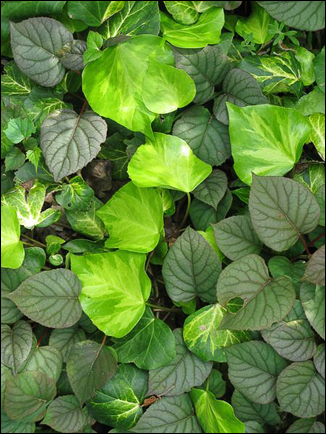 Delicious shiny Asarum europaeum with Fern Leaf peony
foliage, Acanthus leaf and what would I do without my
masses of Sedum 'Acre'.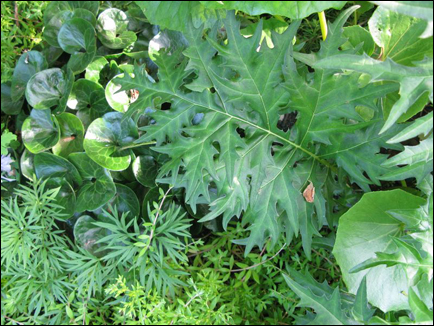 Sedum 'Acre' with a tuft here and there of Black Mondo Grass
(courtesy of April Gornik – but mine never gets as tuftier as hers).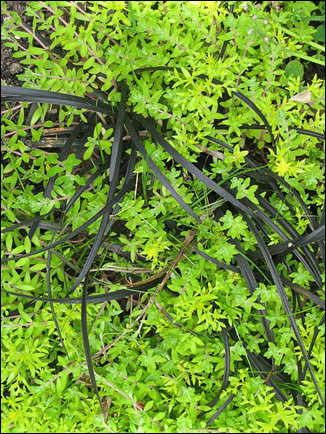 Asarum with Trillium and Arum italicum – one of the most
underused and greatest of all perennials.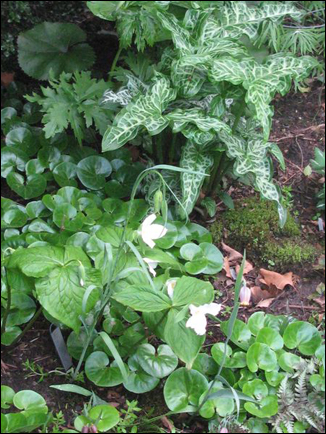 Japanese Painted fern – which looks gorgeous with everything – and
the sweet-smelling mound-forming ever-increasing,
oh what is it called???
begins with a G....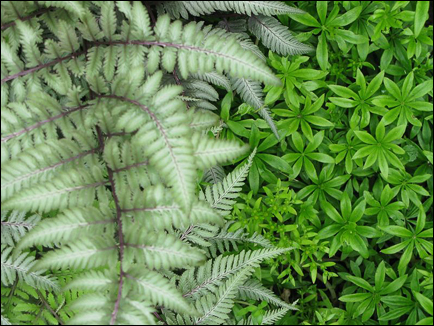 Japanese Painted Fern and Saxifragia, though
I don't know which one.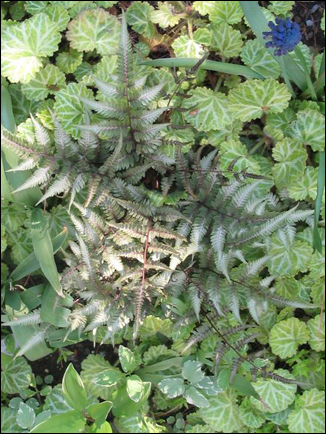 Violets (this a less aggressive, more sophisticated one that I got from
Abby Jane Brody... and cherish) with an ever-travelling Disporum.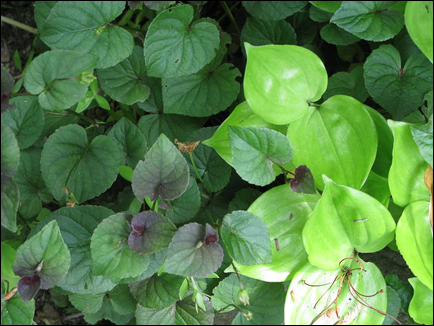 And the wonderful Sedum 'Angelina'
mixed with a little Sedum 'Blue Spruce',
which is unfortunately not nearly as willing
to cover my ground.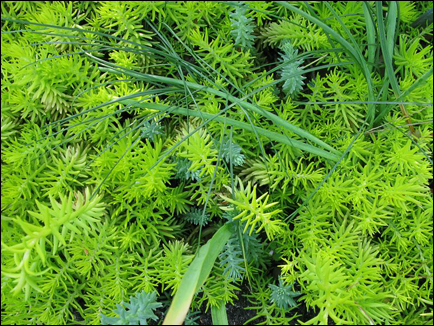 I could go on and on…and will do just that in the next issue of Dirtier…
and maybe in that book that is hovering in my subconscious…