IT'S THE LITTLE THINGS
The Little Bulbs they call them…
and thrilling they are despite their size.
Of course, it requires some very nimble scampering about to get close enough to them to get a picture, or heaven forbid,
try to sniff the scent.
Here is a breathtaking little fritillaria michailovskyi under a hellebore. Look closely, it is wine red and gold.
And this, an irresistible tiny 1st year hellebore, tenderly Yellow
and A Double!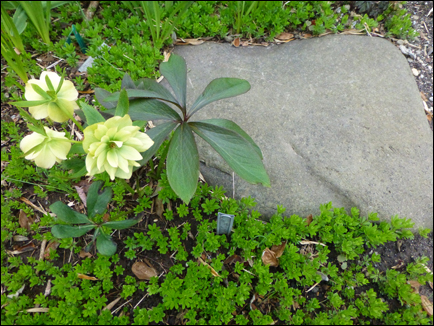 Yellow is more appealing in Hellebores than in Daffodils but this
dwarf has plenty pizzzazzzz and could only do it by being yellow...
why it is named after sleepy Rip Van Winkle is beyond me.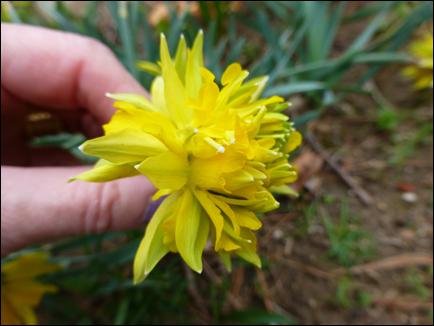 One lonely species tulip 'Persian Pearl'...
precious, isn't it?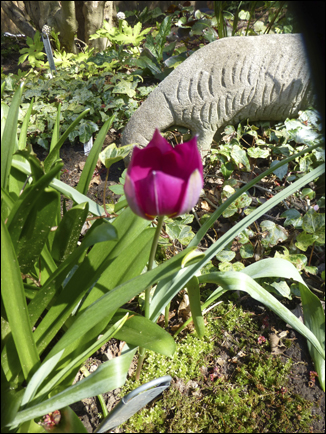 One stands-on-its-own Muscari 'Blue Magic'.

And talk about tiny…only a spring flower nut like me could be enthralled by this little liverwort. Those little things you see growing behind it are new stalks of moss ... that's how petite is this Hepatica.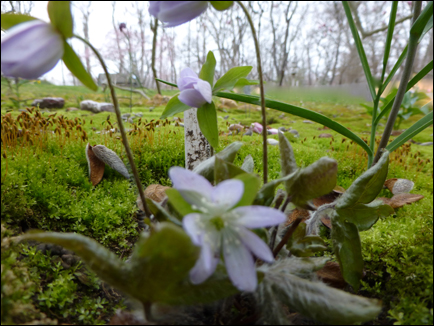 But you can forget about this one...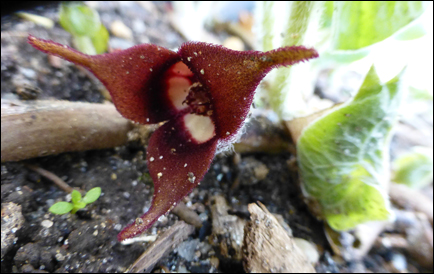 This is the "flower" of a just emerging Asarum. Totally insignificant except for maybe the one day before the leaf rapidly covers it up...
When you see photos in catalogues of this, believe me....the people that go crazy for these are real fanatics
.
It's the Asarum leaves, though, that make up for
the insignificant hidden 'flower'.