WHAT THEY SAW

This is what they saw: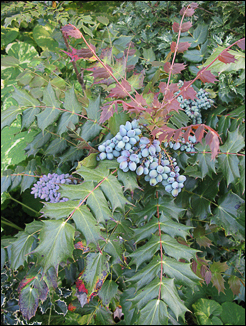 The mingling of Japanese Maples Autumn Moon and
Red Moon at their freshest.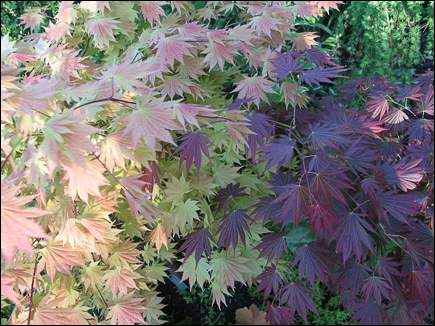 The last tulips--this one named Sky High Scarlet--
very fiddle-dee-dee
in the shadiest border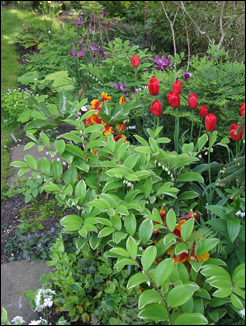 sharing space with shy Arisaema sikokianum

, who this season
decided to turn his back on the garden path.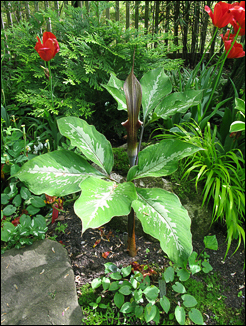 The secret architecture of Allium triquetrum -- so named
because of the charming little bells rising on a sturdy
three-sided triangular stem.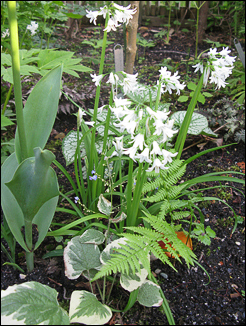 English bluebells that are really Spanish bluebells, but calling them English bluebells has more resonance--and they are slightly heartier
(and a little
less expensive) than Hyacinthoides hispanica 'Excelsior'. If you are a purist, then get Hyacinthoides non - scripta which is commercially grown as Scilla nutans and is most closely akin to the indigenous English bluebell. But I would stick with this...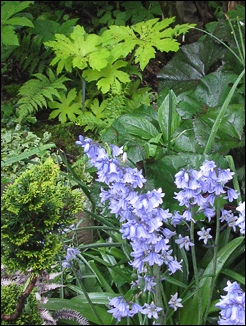 Allliums ready to pop.
Aren't they sexy...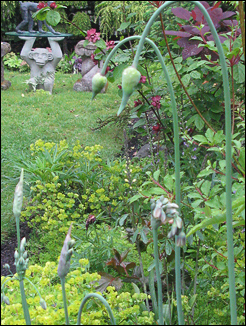 That caressable makes-you-limp-kneed lavender Tree Peony....one
of many, many blooms on this old tree - well, old for me, brought
from my first garden where it barely produced a flower and
has now flourished in the sun.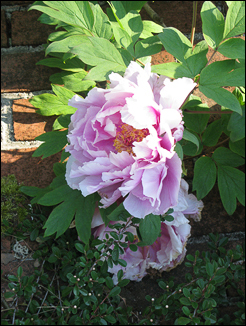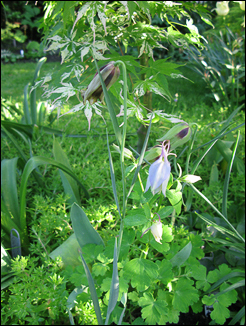 And lastly - and I suppose most importantly because it was
the absolute People's Choice. Everyone's favorite densely
layered dwarf Japanese maple, I think it is 'Mikawa yatsubusa'
and I acquired it from Lynch's in Southampton in 2007.